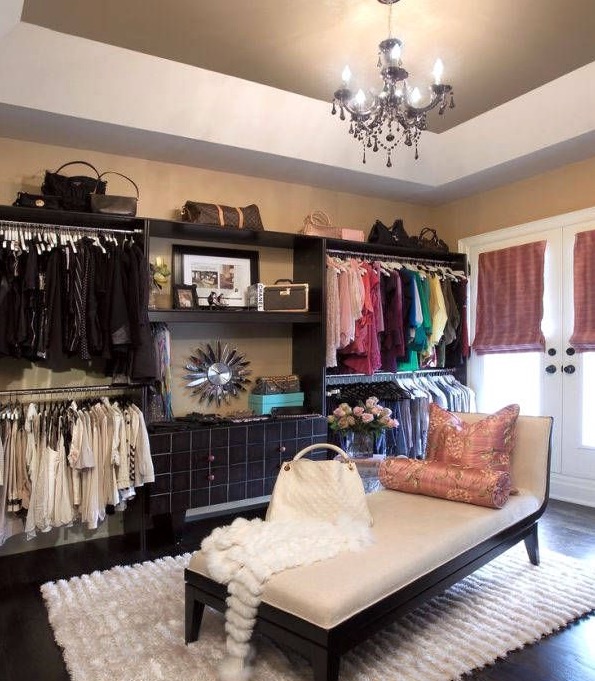 It's that time of year: the time for New Year's resolutions. I may not have come up with my life-altering, earth-shattering new resolution yet, but I have begun my annual week of cleaning closets. Some people may enjoy a good spring cleaning, but starting out the New Year with clothes I actually wear makes me feel like I'm starting the year off right.
via Harper's Bazaar
Now that I've been through all our closets, I need to make a decision of what to do with all these clothes that are piled up all over the house. Before my husband fusses, and before any of us start digging into the piles of discarded clothes (old habits die hard... I don't really need 3 oversized sweaters when 1 will do!)
Since I'm in a new town, I'm might "test" how well my clothes do in consignment shops by giving each a similar sweater and seeing how long it takes for it to sell, what percentage I receive, and how I'm paid. Perhaps I'll find a favorite consignment shop and most of my newer, less-worn wardrobe will be donated there each season.
via Harper's Bazaar
But there are also some alternatives I'm considering:
1. Take any pair of old jeans to Madewell, and receive 20% off a new jeans purchase. Note: some sites say this program expired in 2014, so check with your local store... it seems like they may continue the program!
2. J.Crew also has a denim drive: you bring in old jeans (they don't have to be J.Crew brand) through 1/31, and you'll receive 20% off a new pair.
3. Sell my good condition clothes by the bagful on ThredUp or LikeTwice.
4. Donate clothes to Nordstrom and feel good about the charity that receives the benefit of the sale of clothing on their website.
5. Donate to Goodwill, the Salvation Army, or Dress for Success.
6. Host a clothing swap. One woman's old clothes are someone else's treasure!
Lots of ideas to for lots of clothes! Of course, Craigslist and eBay are always options, but with so many easy alternatives, I think I may be getting rid of my old clothes faster than ever.
XO ~kim