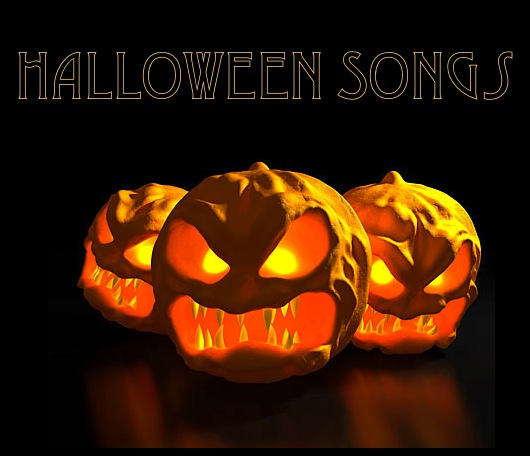 Halloween is sneaking deviously around the corner and we have been making Halloween candy, and have our costumes ready. It's the time of bubble, toil, trouble, vampires, werewolves and other tragically hip characters. And most importantly, it's the time for dressing up and procuring free candy. So, yeah. Maybe you're too old to pull off the whole "trick or treat" thing. But you're never too old to dress up and enjoy a good party with Halloween songs playing in the background. We've put together a quirky witches brew of tunes that even the most maudlin monster would enjoy! Yes. We started with the obvious. But c'mon! It's the quintessential Halloween tune!
"Is there a ghost in my house?"
An awesomely spooky song AND the video just adds to the creep factor. Unless skateboarding nuns and clowns of questionable character seem normal to you...
How did they make their faces do that??? *shudder*
The Ramones were an unearthly looking bunch, even when they WEREN'T singing about cemetaries. If you're really feeling brave, rent the movie based on the Stephen King novel. You'll never look at your darling pets the same.
More Halloween songs to finish off your playlist of horror... Sonic Youth- Halloween Zombina and the Skeletones- Horror High School Panic! At the Disco or Marilyn Manson- This is Halloween (cover) Blue Oyster Cult- Don't Fear the Reaper (or you can opt for the haunting cover by Gus) Pink Floyd- Dark Side of the Moon Radiohead- Wolf at the Door (this one drops the f bomb so you can take out if you want) The Black Keys- Howlin' for You Stars- I Died So I Could Haunt You Beck- Scarecrow Annie Lennox- Love Song for a Vampire