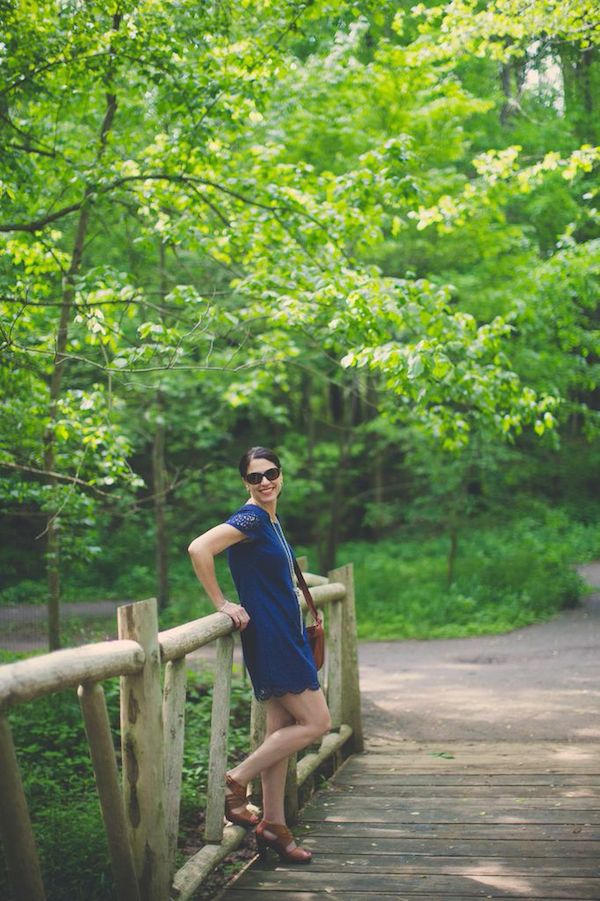 I feel like a million bucks only because I'm so incredibly comfortable - not because this outfit was pricey! The dress, from Chloe's closet, was less than $25. Can you believe it?
And I am in love with these Sofft shoes that were sent to me. I apologize in advance if you see them in every outfit post from now on. Although they have wooden heels and are 4-1/4", not only can I walk all day in them, I can walk all day through the woods in them! The padding in them makes me feel like I'm walking on a shoe that is much lower and much sportier, not the fashionable high heel I'm wearing. I can't wait to pair my Sofft shoes up with something a little more boho. Yep, that just might have been a spoiler....
Do you have any accessories that inspire your outfits?
necklace | shoes by Sofft (c/o) | dress | purse: Bottega Veneta